Back to News
Inasmuch Foundation Announces Launch of Oklahoma Media Center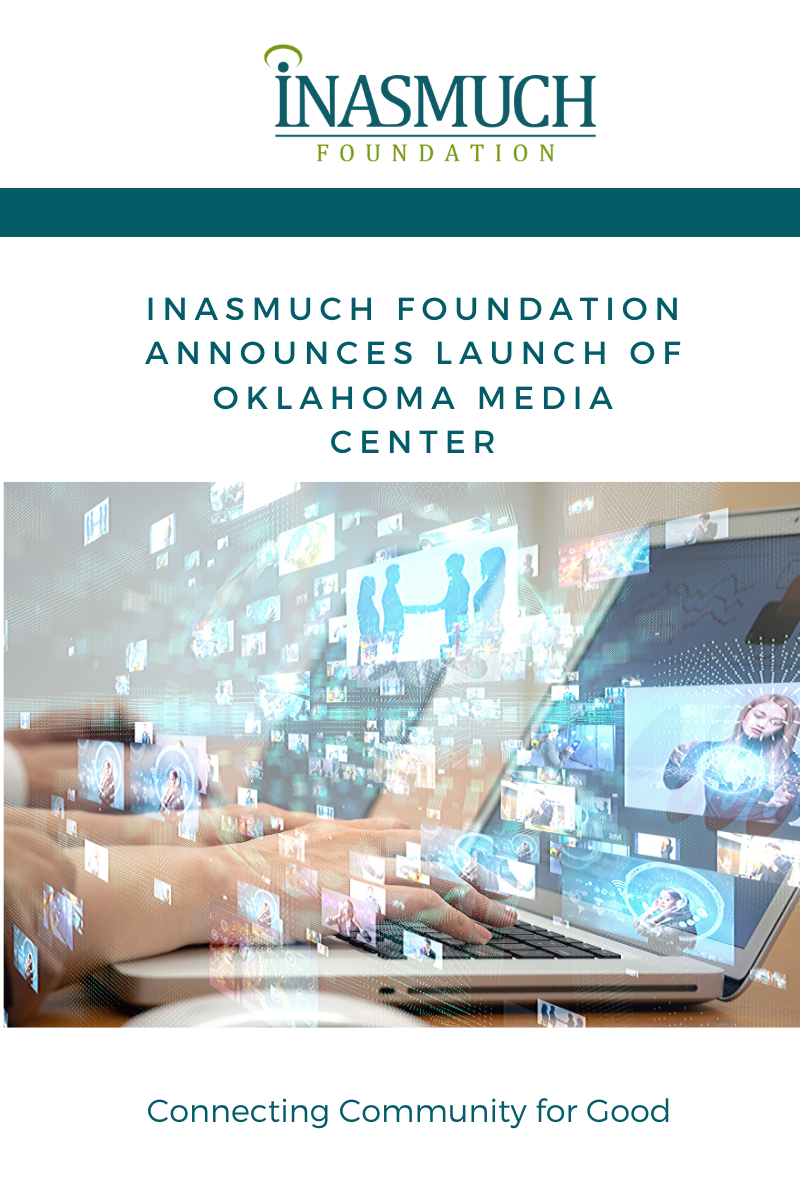 Building off a successful cooperative media convening last fall, Inasmuch Foundation is launching the Oklahoma Media Center in partnership with Local Media Association.  The Center will act as a hub for collaboration and provide resources to advance local journalism and strengthen Oklahoma's news and information ecosystem.  While The Coronavirus Storytelling Project announced two weeks ago provides assistance to individuals during the COVID-19 crisis, the Center will direct support to journalism organizations and be built with a long-term future in mind. 
The Oklahoma Media Center will focus first on developing and sharing local and regional news content related to the COVID-19 pandemic and its effects on communities in Oklahoma. Over time, the Center's cooperative news reporting and curation may evolve to include other topics of strong significance to residents of the state. 
The partnership with Local Media Association immediately brings valuable expertise and resources to the Center.  LMA will share innovative ideas and best practices from their over 3,000 partners nationwide.  Jim Brady, LMA consultant and longtime news media entrepreneur and executive, will serve as project manager for developing the Center, working with Jay Small, LMA chief operating officer.  
LMA and Inasmuch Foundation have initiated conversations with several other Oklahoma news media organizations and will continue to build partnerships as the Center begins operating. We encourage organizations interested in being a part of this collaborative to contact Tyler Tokarczyk at Tyler.Tokarczyk@inasmuchfoundation.org  or Jay Small at jay.small@localmedia.org for more information.  If you have any questions, ideas, or are interested in becoming a funding partner, do not hesitate to reach out to Tyler directly and please continue to visit the Inasmuch Foundation website for updates.