Back to News
Inasmuch Foundation announces two new Investment Committee Members
Katherine Patch and Brad Davey were elected to the Investment Committee of Inasmuch Foundation at the foundation's last board meeting. The Investment Committee provides oversight of Inasmuch Foundation's investment portfolio by regularly monitoring the endowment's performance, risk and allocation. These two exceptional leaders bring a variety of professional and financial knowledge to Inasmuch Foundation's investment strategy.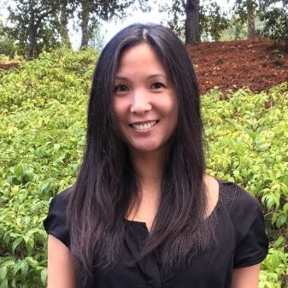 Katherine Patch is a Director in BlackRock's US Institutional Client Business, based out of Chicago. She partners with family offices, endowments, and foundations in the Central US, discussing investment solutions across all asset classes. Prior to joining BlackRock in 2018, Katherine was a Senior Investment Director at Cambridge Associates. In her role, she advised foundations, endowments, family offices, and pensions on private investment portfolios. Previously, Katherine was an Associate on the investment team of CIC Partners, a Dallas-based middle-market private equity firm, where she evaluated direct equity investments and assisted portfolio companies with growth initiatives. She began her career in New York as an Analyst in the Consumer/Retail Group of Goldman Sachs's Investment Banking Division. Katherine graduated summa cum laude from Georgetown University, with degrees in Finance and Accounting, and earned an MBA from Harvard Business School. 
 
 
Brad Davey, equity owner and Managing Director, leads the Central Region acquisition team at Clarion Partners.  Mr. Davey has over 16 years of experience acquiring and managing industrial, multi-family, office and retail assets.  During his career, Brad has participated in the acquisition and disposition of industrial, multi-family and office assets totaling over $3 billion.  Brad joined Clarion Partners in 2013 and was previously at LaSalle Investment Management in Chicago.  Before his real estate career, Brad was an investment banking associate at Merrill Lynch and a Captain in the U.S. Army Military Intelligence Corps. Brad earned his MBA at the University of Chicago and his bachlor's degree at the United States Military Academy at West Point
On behalf of Inasmuch Foundation, we welcome Katherine and Brad! 
Inasmuch Foundation Investment Committee Members
Andrew Roff, Chair
Brad Davey
Richard Davis
David Hogan
Katherine Patch
Patrick Rooney 
Robert J. Ross
William J. Ross
​