Back to News
Inasmuch Foundation distributes $3.7 million in recent grant awards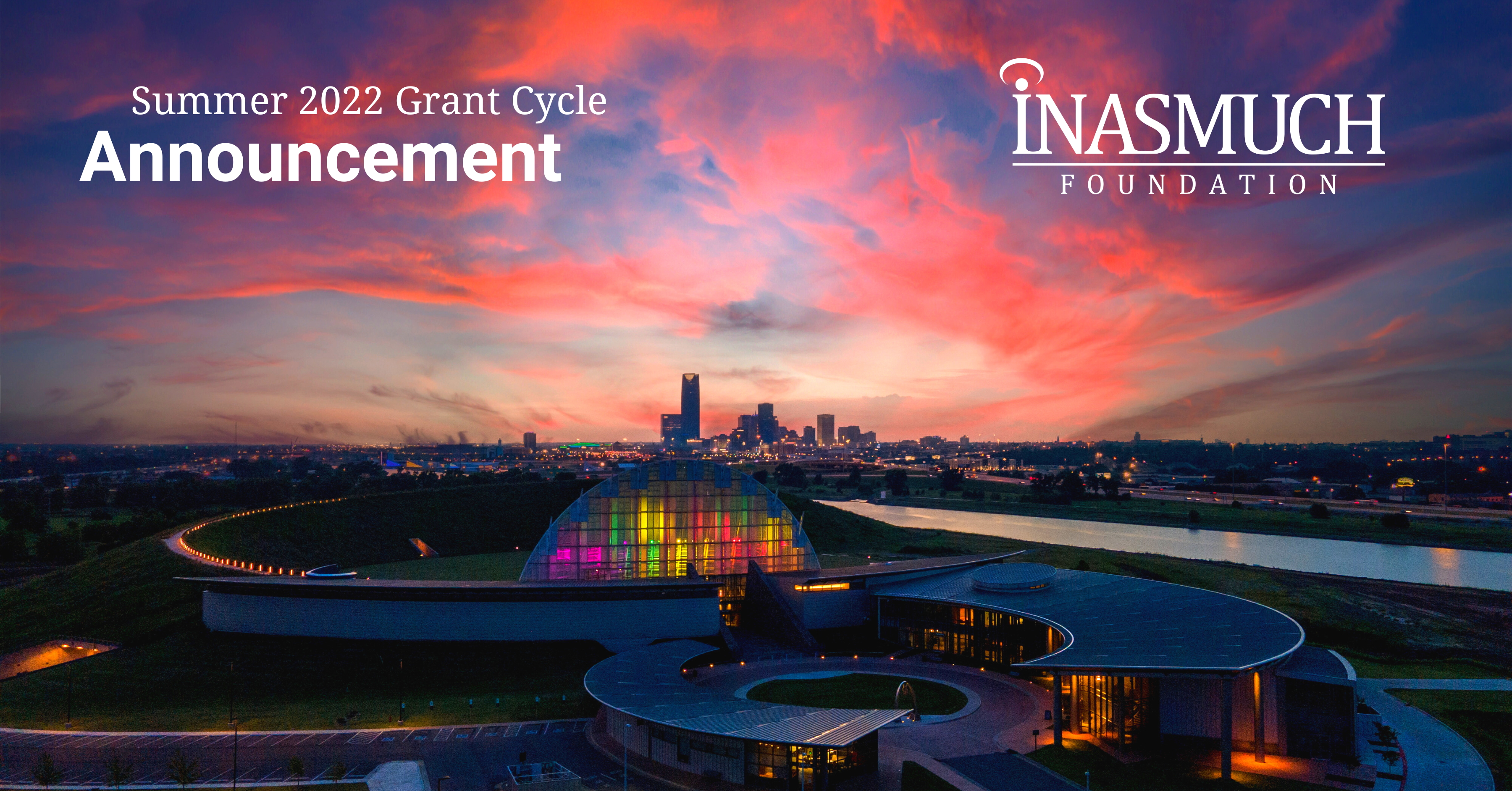 Inasmuch Foundation announces $3.7 million in grant funding to eight nonprofit organizations serving Central Oklahoma in the areas of community, education, human services, and journalism.  Grantees will utilize this funding to serve Oklahoma City by advancing their diverse missions and expanding their community-wide impact.
Grants were awarded to organizations addressing The Foundation's areas of interest as follows: 
Community - $1.9 million 
• It's My Community Initiative
• Oklahoma Center for Nonprofits   
• The Verge OKC   
Education - $1.5 million
• Cristo Rey Oklahoma City Catholic High School
• KIPP OKC College Prep
• Santa Fe South Schools                                                                           

Human Services - $117,500 
• The City of Oklahoma City in partnership with Clutch Consulting     
                                                                                               
Journalism - $200,000 
• Langston University  
As always, if there is anything you would like to communicate with staff, please contact a member of the Program Team.
Sarah Roberts, Vice President of Programs - Sarah.Roberts@inasmuchfoundation.org 
Tyler Tokarczyk, Senior Program Officer - Tyler.Tokarczyk@inasmuchfoundation.org
Alta Price, Program Officer - Alta.Price@inasmuchfoundation.org
Anne Hedrick, Grants Manager - anne.hedrick@inasmuchfoundation.org